Welcome to Alessandro Pira's homepage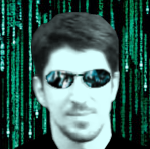 I've created and maintain this site in my free time, to collect all the software (mostly games) I've made in my "career" of free-time programmer. So (I don't have very much free time), some sections are still (and probably will be for a long time) under construction.
This site was originally born in english, now I'm (slowly) trying to translate in italian the old pages and to translate in english the new ones. Some pages could be not fully translated, some could be just in italian, some just in english.
If you want to
write me
to send me comments and suggestions about this site fell free to do it, I will accept every constructive critic.
Have fun!